Roll over image to zoom in
The Wash & Cure from Anycubic simplifies the handling for people who likes to print with resin. With only a few pushes of a button, this machine cannot only wash your prints, but also cure them. All this in the same machine.
No longer you have to worry about leaving your prints in a bath of IPA to long or keep track of curing times with the risk of something going wrong.
A huge benefit with Wash & Cure from Anycubic is the fact that it can work with two wavelengths. Both 405nm and 365nm are available, and this covers 99,5% of all resins on the market today. The 360° rotating curing platform makes sure that the curing will be even over the whole print.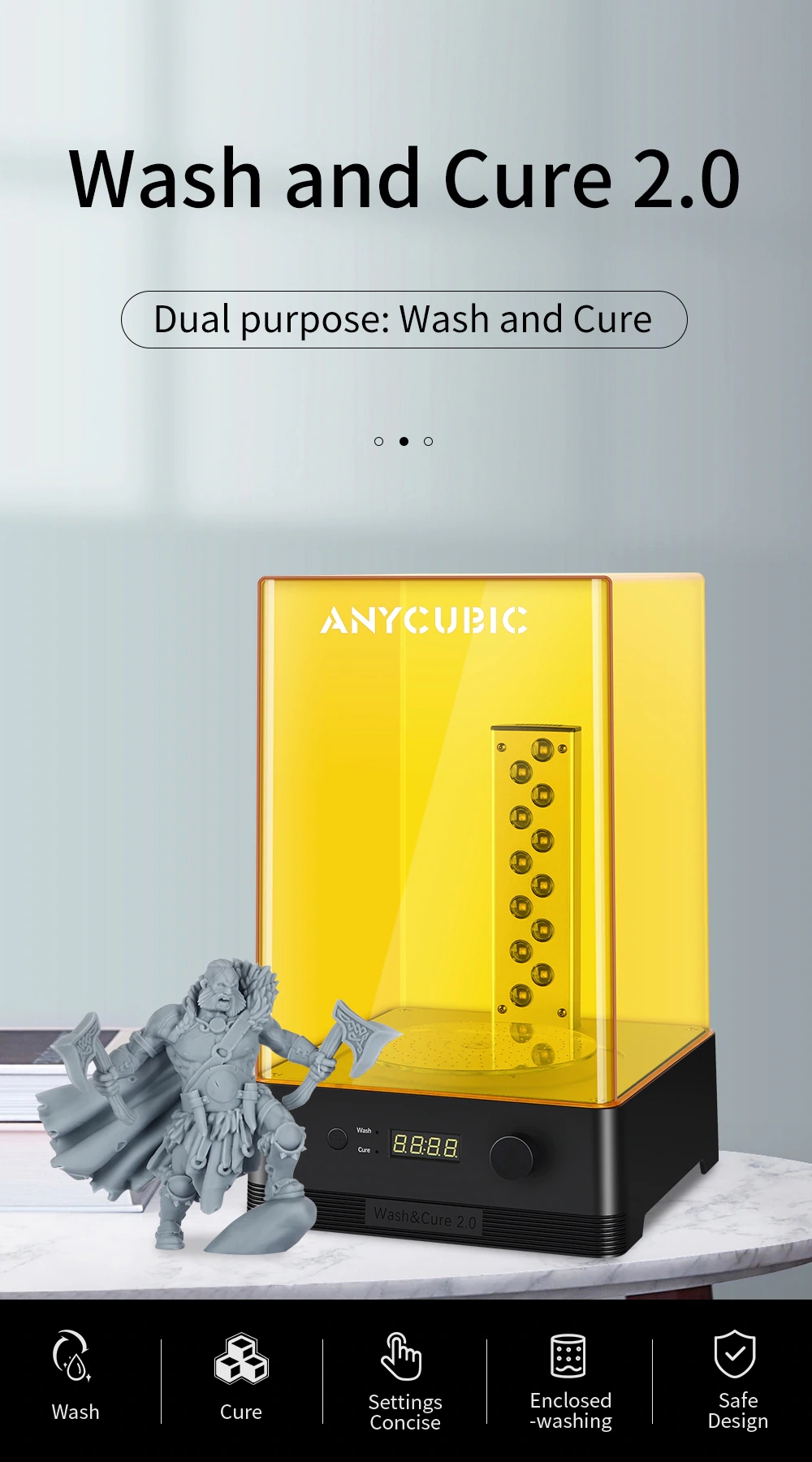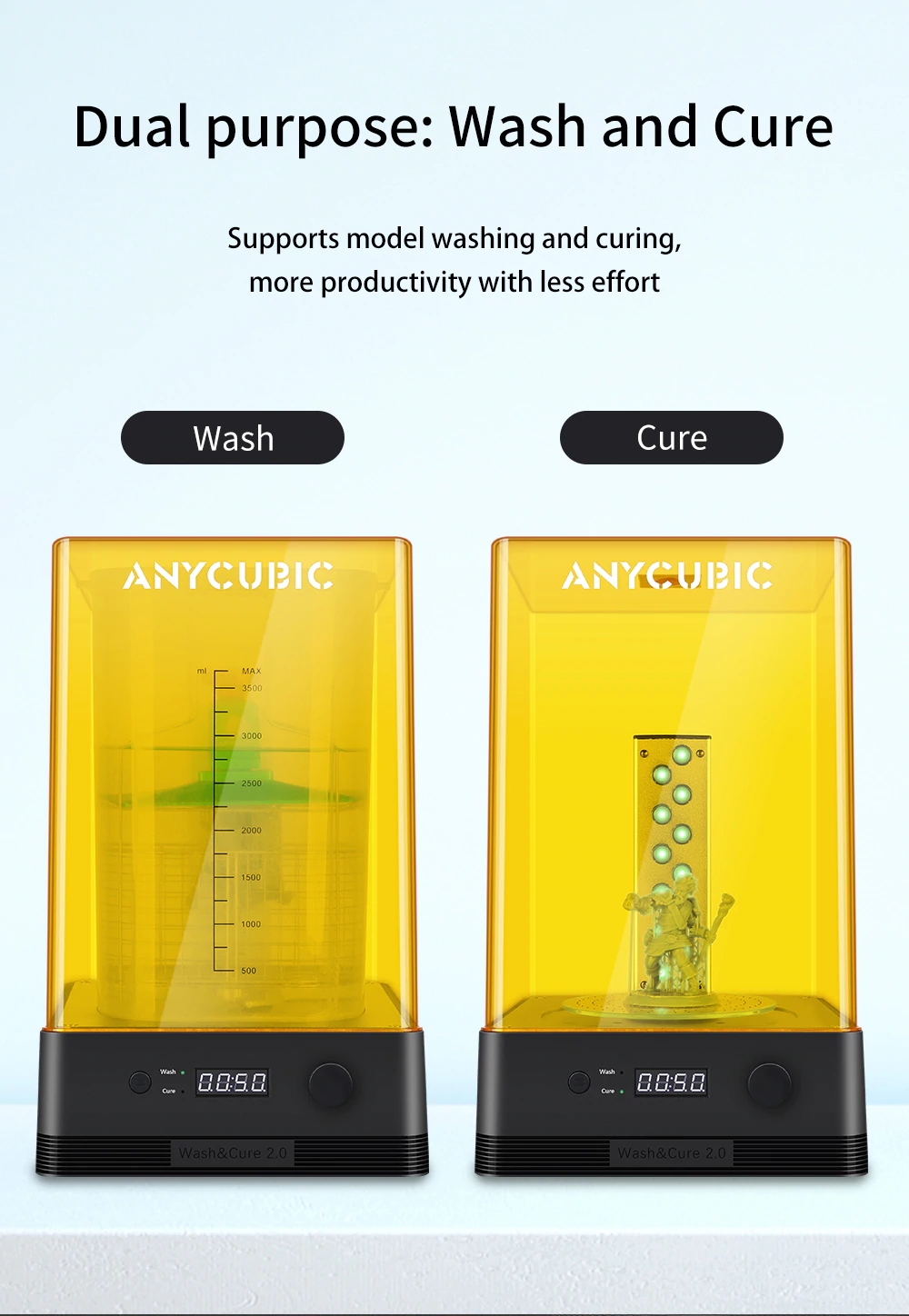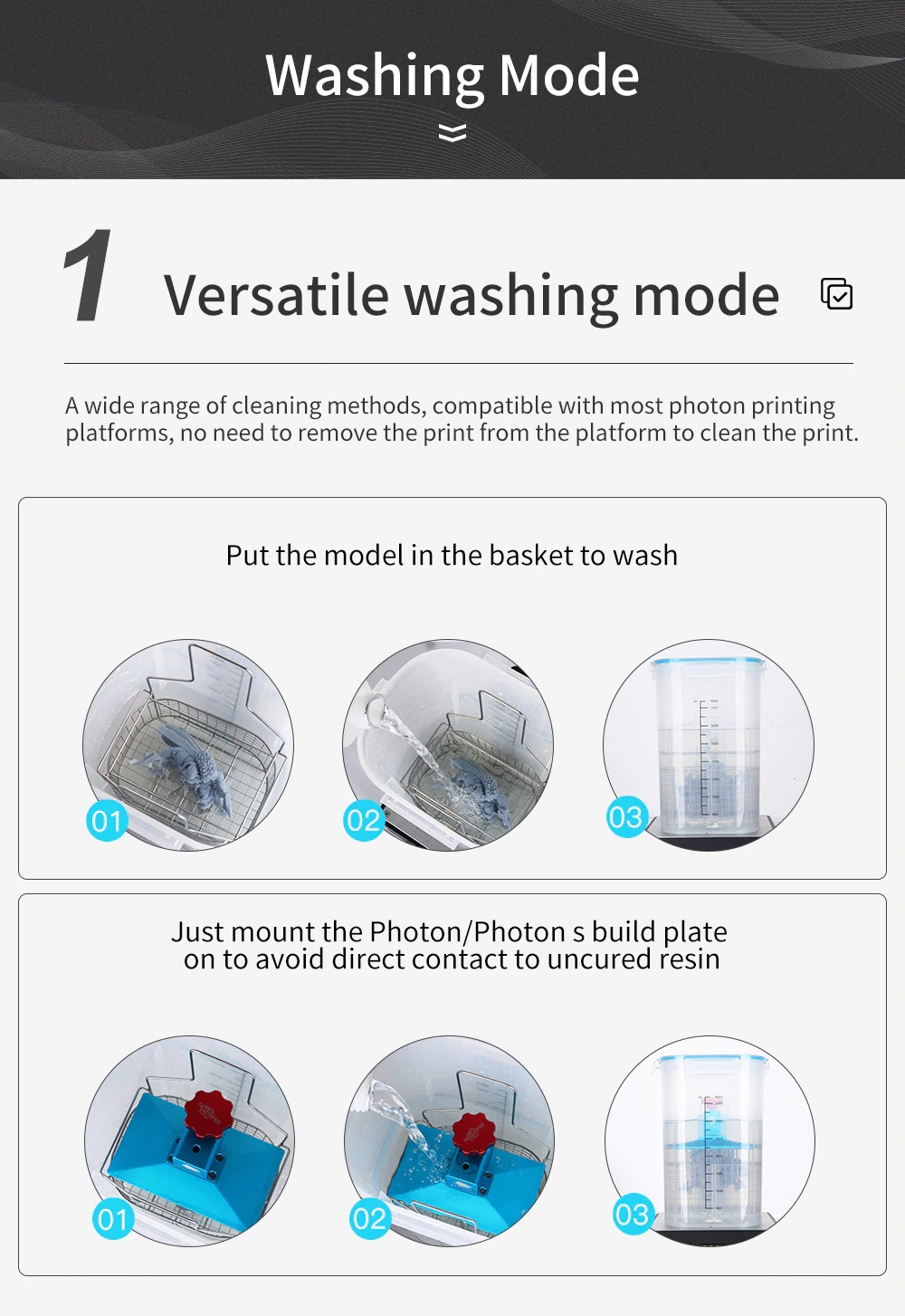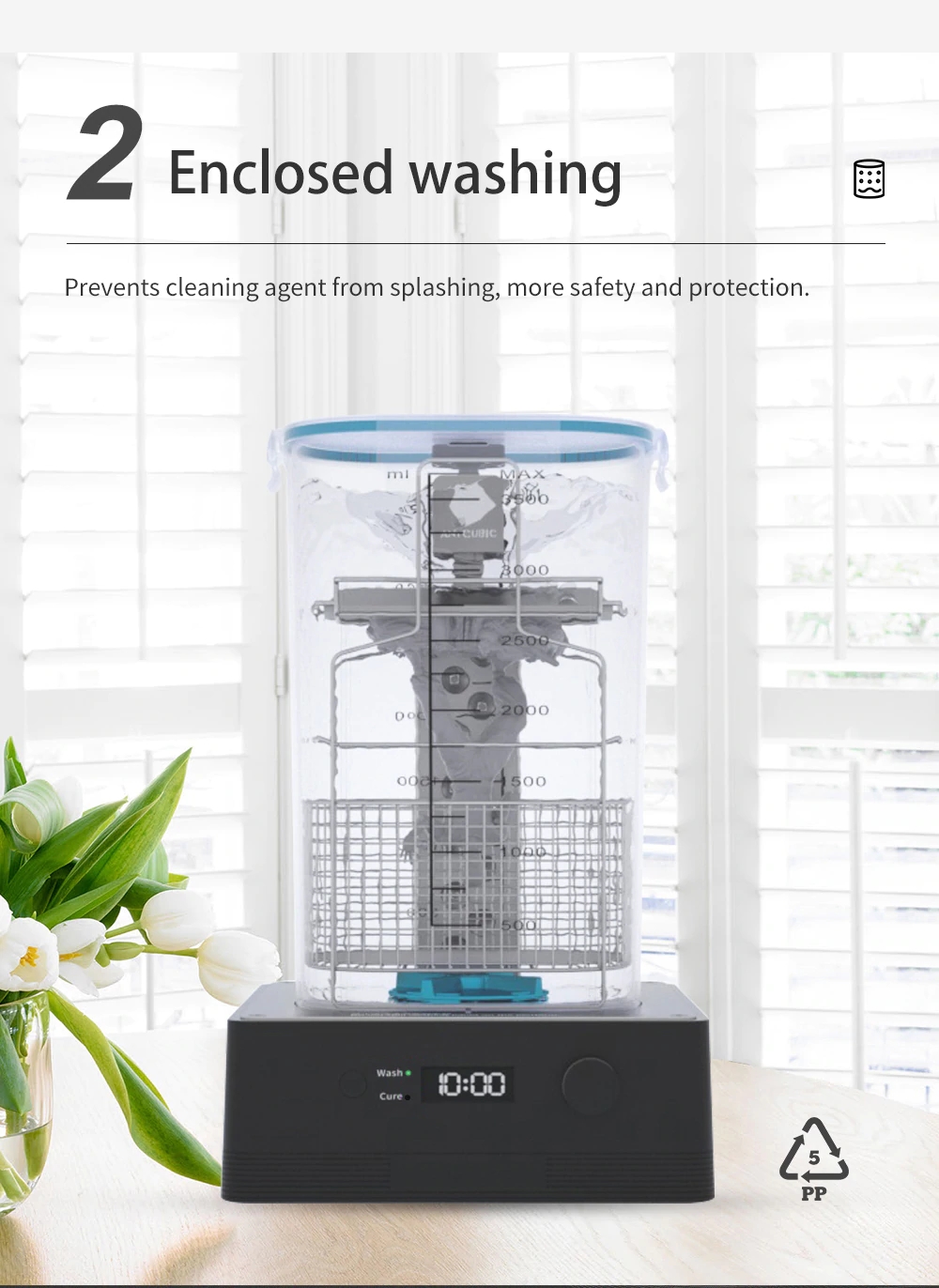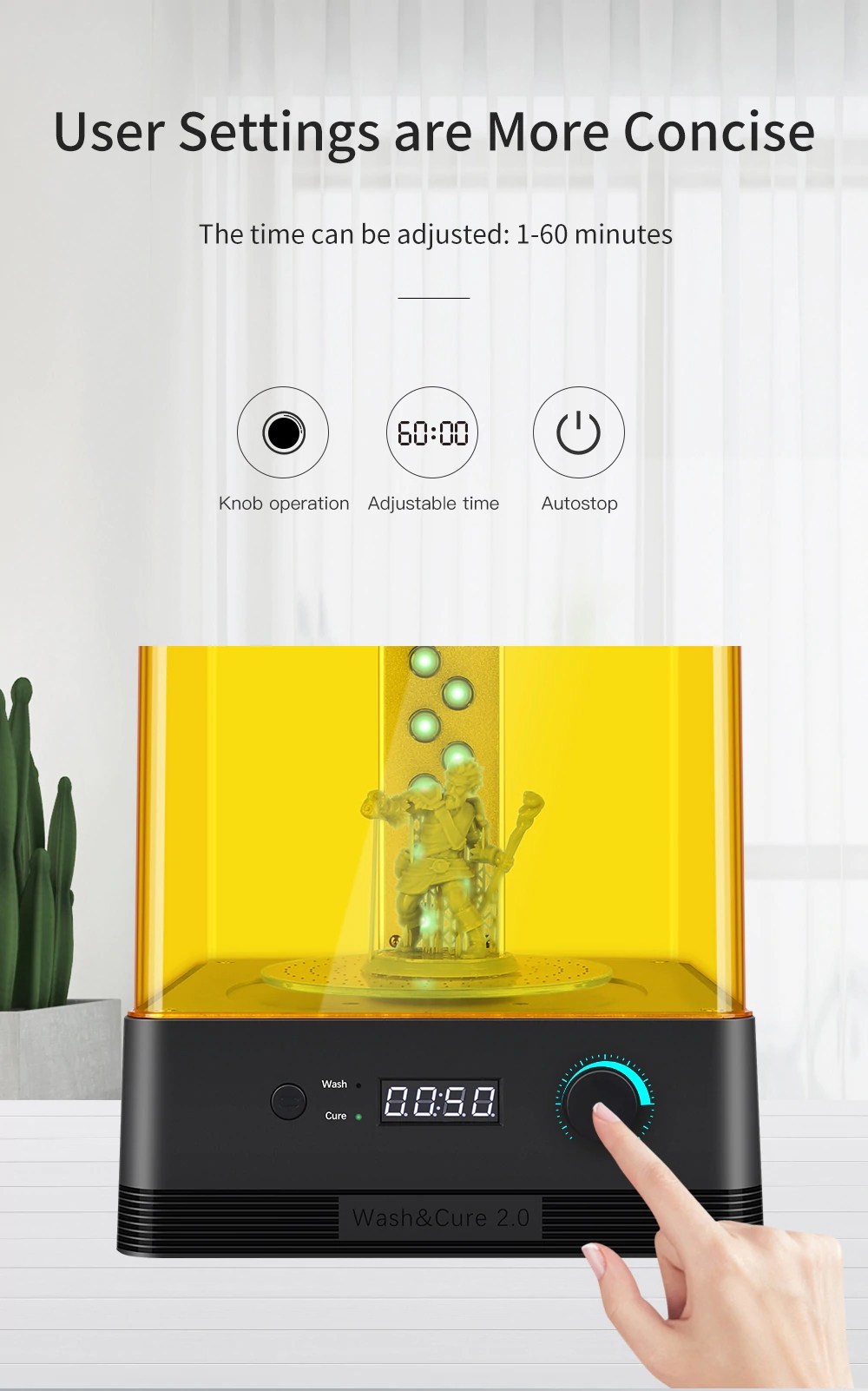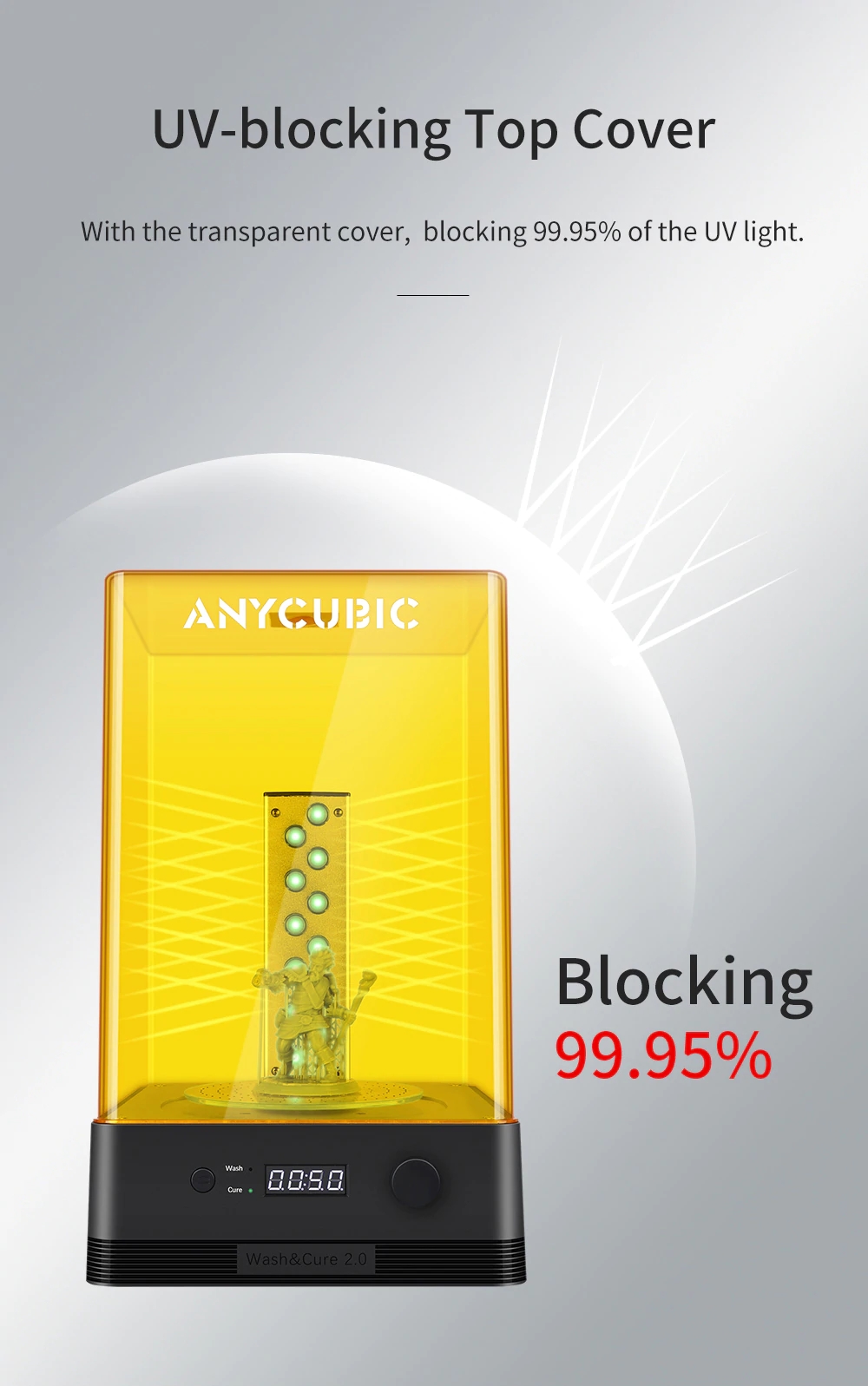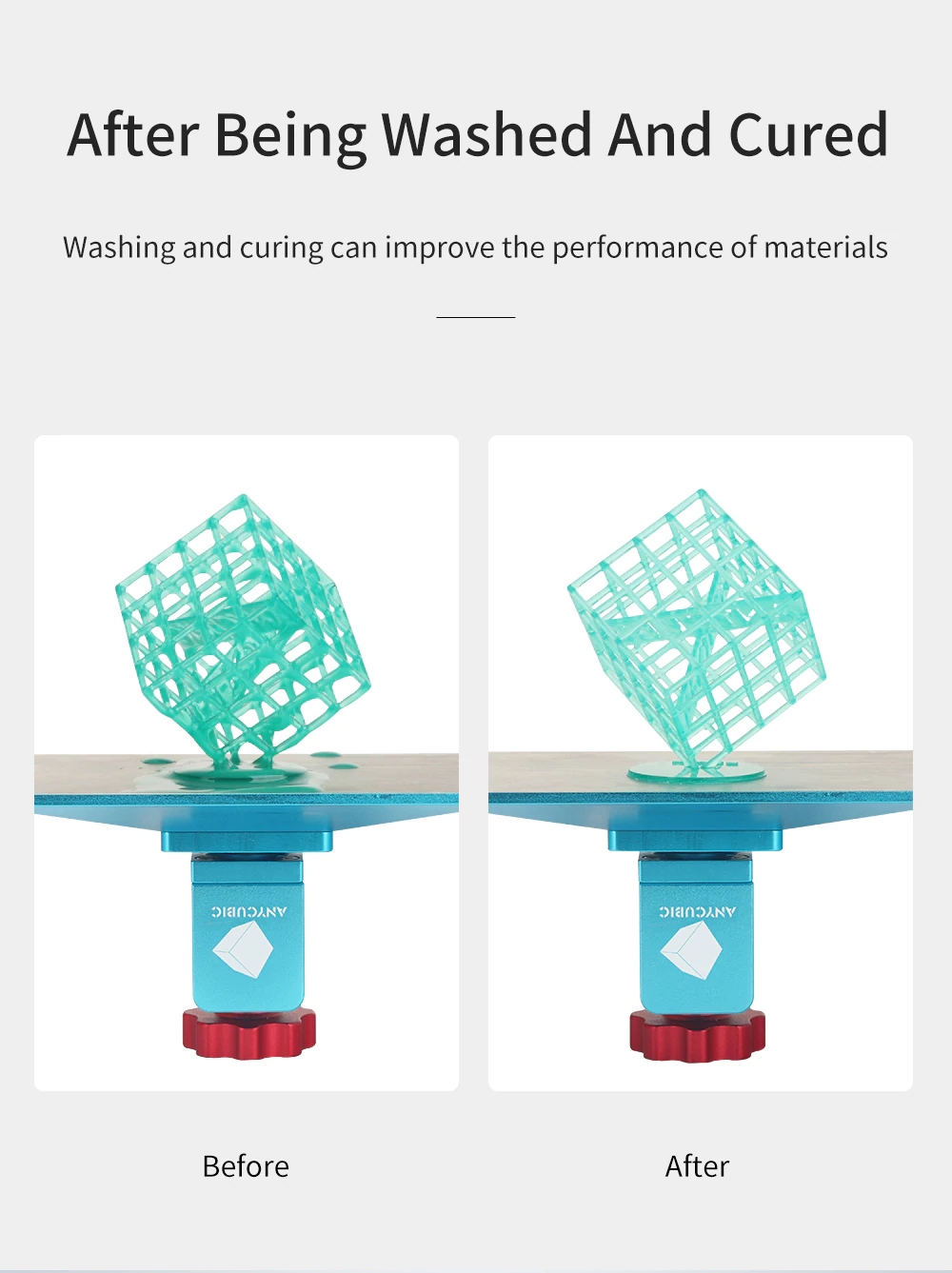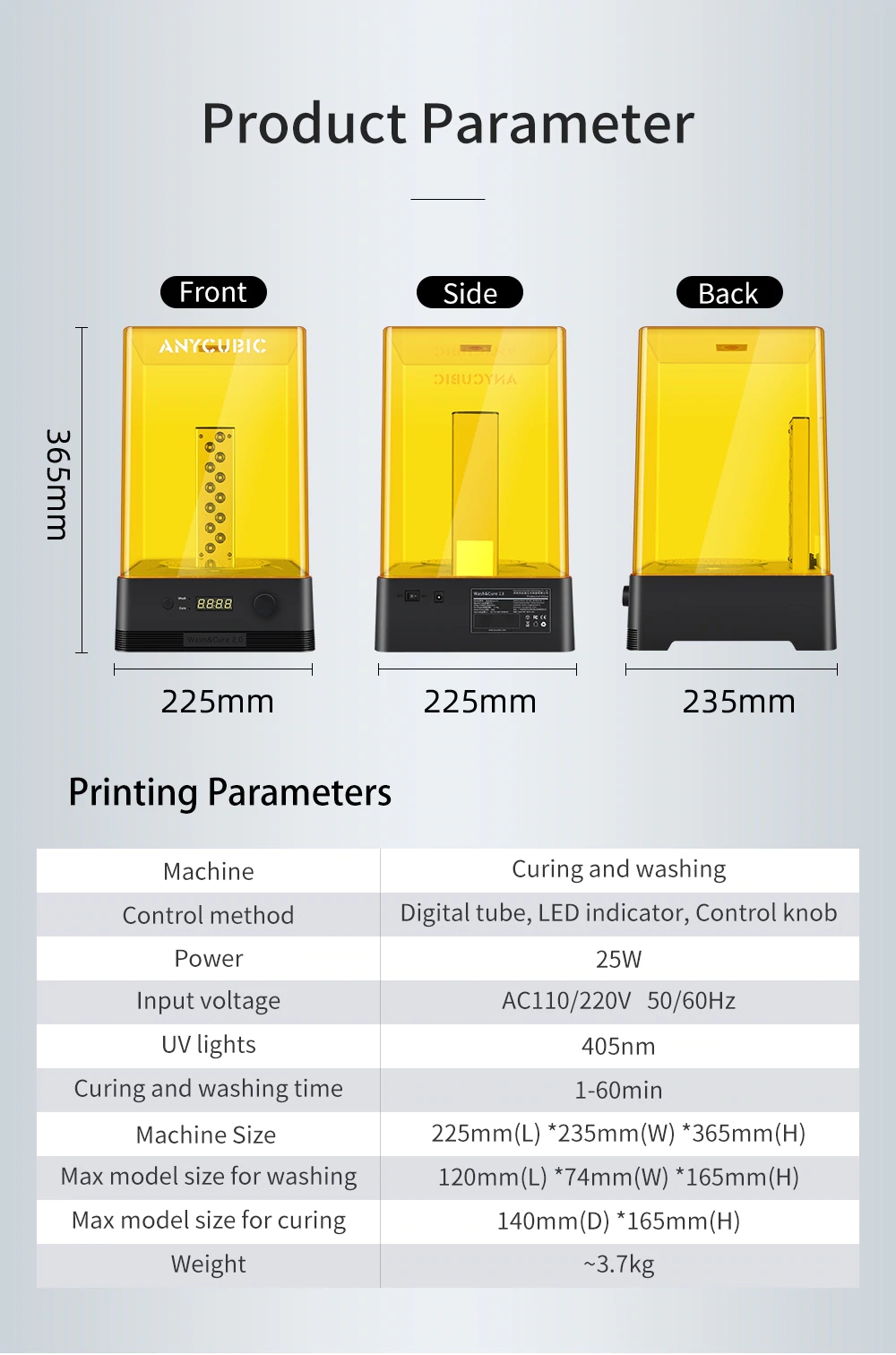 Delivery Information & World Shipping Rates
Delivery is with DPD, UPS, FedEx, or DHL for high value/large orders. Orders that are lower in value or lightweight may be shipped with Royal Mail 24/48HR. To Qualify for Free Next Business Day Delivery you must spend over £60 (Ex VAT).
Next Business day delivery explained:
If you order before 2pm (Mon-Fri) your order will be shipped out with any of the above couriers. If you order after 2pm on a Weekday (Mon-Thur) it will be despatched the next business day. Orders placed after 2pm on a Friday will be despatched the following Monday (Excluding bank holidays). DPD Next Business Day Delivery £8.95 unless your order qualifies for free delivery. This service is applicable to all mainland UK customers. Northern Ireland, Channel Islands can expect it to take 24-72hrs minimum.
We currently don't offer Weekend delivery services with any of our couriers. In the past, when we offered these services, we found them to be extremely unreliable and it resulted in a lot of disappointed customers, therefore we took the decision to cease the offering.
If you are unsure about delivery, please email sales@technologyoutlet.co.uk and we will help you out!
 EUROPEAN DELIVERY COSTS
 
3 kg and under

 

up to 31.5kg
Transit
Austria
£14.30
£18.53
3 days

Belgium

£13.20
£15.22
2-3 days
Bulgaria
£21.42
£30.96
4-7 days
Canary Islands
£89.60
£89.60
3-5 days
Croatia
£15.44
£27.66
4-6 days
Czech Republic
£12.86
£16.76
3-4 days
Denmark
£14.67
£18.56
3 days
Estonia
£16.38
£22.80
4-6 days
Finland
£20.96
£25.32

4-6 days

France
£14.58
£17
2-3 days
Germany
£12.82
£15.87
2-3 days
Greece
£23.28
£36.60
4-7 days
Hungary
£12.80
£18.45
4-6 days
 
Italy
£17.22
£22.02
3-4 days
Latvia
£15.48
£20.24
4-7 days
Lithuania
£14.02
£18.84
4-7 days
Luxembourg
£13.96
£16.80
2-3 days
Netherlands
£13.20
£15.09
2-3 days
Norway*
£48.60
£61.00
4-7 days
Poland
£12.09
£17.13
4-6 days
Portugal
£14.91
£24.08
4-6 days
Romania
£21.29
£30.08
2 days
Slovakia

 

£14.33
£20.46
3-4 days
Slovenia
£14.46
£19.82
4-6 days
Spain
£15.09
£20.39
3-4 days
Sweden
£16.18
£20.45
4-6 days

Switzerland*

£44.33
£48.42
3 days
Please note: Delivery charges may be subject to change
Payment & Security
Your payment information is processed securely. We do not store credit card details nor have access to your credit card information.