Roll over image to zoom in
Z-ULTRAT Plus is a highly resilient ABS-based 3D printing filament. It's perfect for functional prototypes or 3D printing complex moving mechanisms in one go. No matter the purpose, objects created with Z-ULTRAT Plus remain dependable thorough time. What's more, this 3D printing material is unaffected by high temperatures and impacts. Its exceptional resilience allows for demanding tests conducted in adverse environments. The filament is also suitable for creating durable end-use parts for automotive industry and engineering purposes. Improved adhesion between layers reinforces 3D printed parts.
Combined with a water-soluble Z-SUPPORT Premium filament, Z-ULTRAT Plus is a reliable solution for 3D printing intricate, hollow objects. Dissolvable support structures allow stacking batches of parts on top of each other. This feature provides a fitting solution for cost-effective short-run production. Based on ABS, the material can withstand post-processing with acetone and mechanical treatment. Z-ULTRAT Plus 3D printing material is securely locked in a cartridge to ensure the highest quality of every print.
Applications
industrial prototyping
intricate constructions made of multiple elements
complex moving mechanisms
detailed architectural mock-ups
small elements rich in details
hollow end-use parts
models with complicated organic shapes, difficult to obtain by traditional methods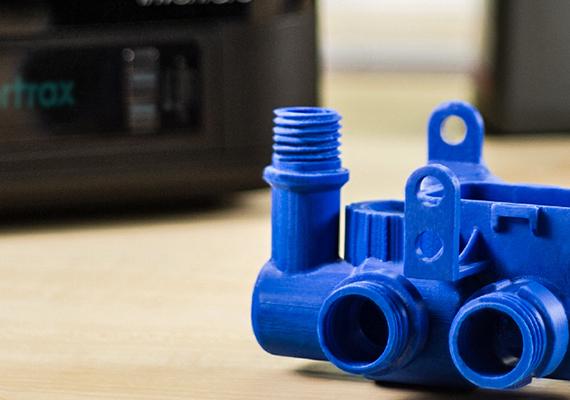 HEATER VALVE. Prototype of a heater valve 3D printed with Z-ULTRAT Plus. Improved durability allows for thorough testing in real conditions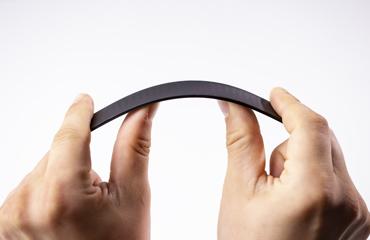 High durability
Z-ULTRAT Plus is exceptionally resistant to impacts and has improved interlayer adhesion when compared to standard ABS. The filament provides 3D printed end-use parts with unyielding durability.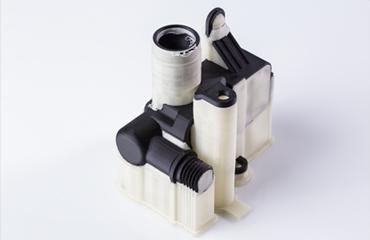 High-detail 3D printing
Z-ULTRAT Plus filament is perfect for 3D printing small, complex working mechanisms and intricate prototypes due to its dimensional accuracy and superior surface quality.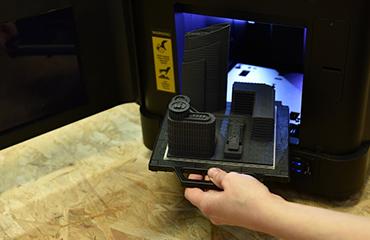 Works with Z-SUPPORT Premium
Although Z-ULTRAT Plus is based on ABS, its composition have been altered to allow simultaneous 3D printing with water-soluble PVA-based Z-SUPPORT Premium filament.
UK mainland DPD next business day delivery FREE for orders over £60.00 (excluding VAT) or £8.99 if below £60.00
UK DPD 2-3 day standard delivery £4.95
(For UK mainland customers only, if the order is placed before 2pm. Excludes weekends and the Channel Islands) 
 EUROPEAN DELIVERY COSTS
 
3 kg and under

 

up to 31.5kg
Transit
Austria
£14.30
£18.53
3 days

Belgium

£13.20
£15.22
2-3 days
Bosnia
-
-
 
Bulgaria
£21.42
£30.96
4-7 days
Canary Islands
£89.60
£89.60
3-5 days
Croatia
£15.44
£27.66
4-6 days
Czech Republic
£12.86
£16.76
3-4 days
Denmark
£14.67
£18.56
3 days
Estonia
£16.38
£22.80
4-6 days
Finland
£20.96
£25.32

4-6 days

France
£14.58
£17
2-3 days
Germany
£12.82
£15.87
2-3 days
Greece
£23.28
£36.60
4-7 days
Hungary
£12.80
£18.45
4-6 days
Iceland
-
-
 
Italy
£17.22
£22.02
3-4 days
Latvia
£15.48
£20.24
4-7 days
Lithuania
£14.02
£18.84
4-7 days
Luxembourg
£13.96
£16.80
2-3 days
Netherlands
£13.20
£15.09
2-3 days
Norway*
£48.60
£61.00
4-7 days
Poland
£12.09
£17.13
4-6 days
Portugal
£14.91
£24.08
4-6 days
Romania
£21.29
£30.08
2 days
Serbia* £
-
-
 
Slovakia

 

£14.33
£20.46
3-4 days
Slovenia
£14.46
£19.82
4-6 days
Spain
£15.09
£20.39
3-4 days
Sweden
£16.18
£20.45
4-6 days

Switzerland*

£44.33
£48.42
3 days
Please note: Delivery charges may be subject to change
Payment & Security
Your payment information is processed securely. We do not store credit card details nor have access to your credit card information.